257 22 Avenue NW
Land Use & Development Permits
to allow for a multi-family development in the community of Tuxedo
Project Details:
Current Zoning: R-C2
Proposed Zoning: R-CG, up to 8-units
50' x 120' Lot
This development is on a flat, NW corner-lot backing onto a lane. The adjacent building is a 2 storey single house.
Site contains a single two storey building, built in 1912 and a single car garage. Generally aged, but livable condition. Unit is occupied, please do not disturb the residents.
R-CG Residential – Grade-Oriented Infill (proposed zoning):
4 Primary Units with separate garage
+ up to 4 Secondary Basement suites
Maximum 60% land coverage
Contextual front set-back
Controlled rear and side setbacks
Max height 11m (3 storeys)
Parking:
1:1 for primary units
0:0 for secondary suites that meet certain conditions
Full bylaw for R-CG is available here.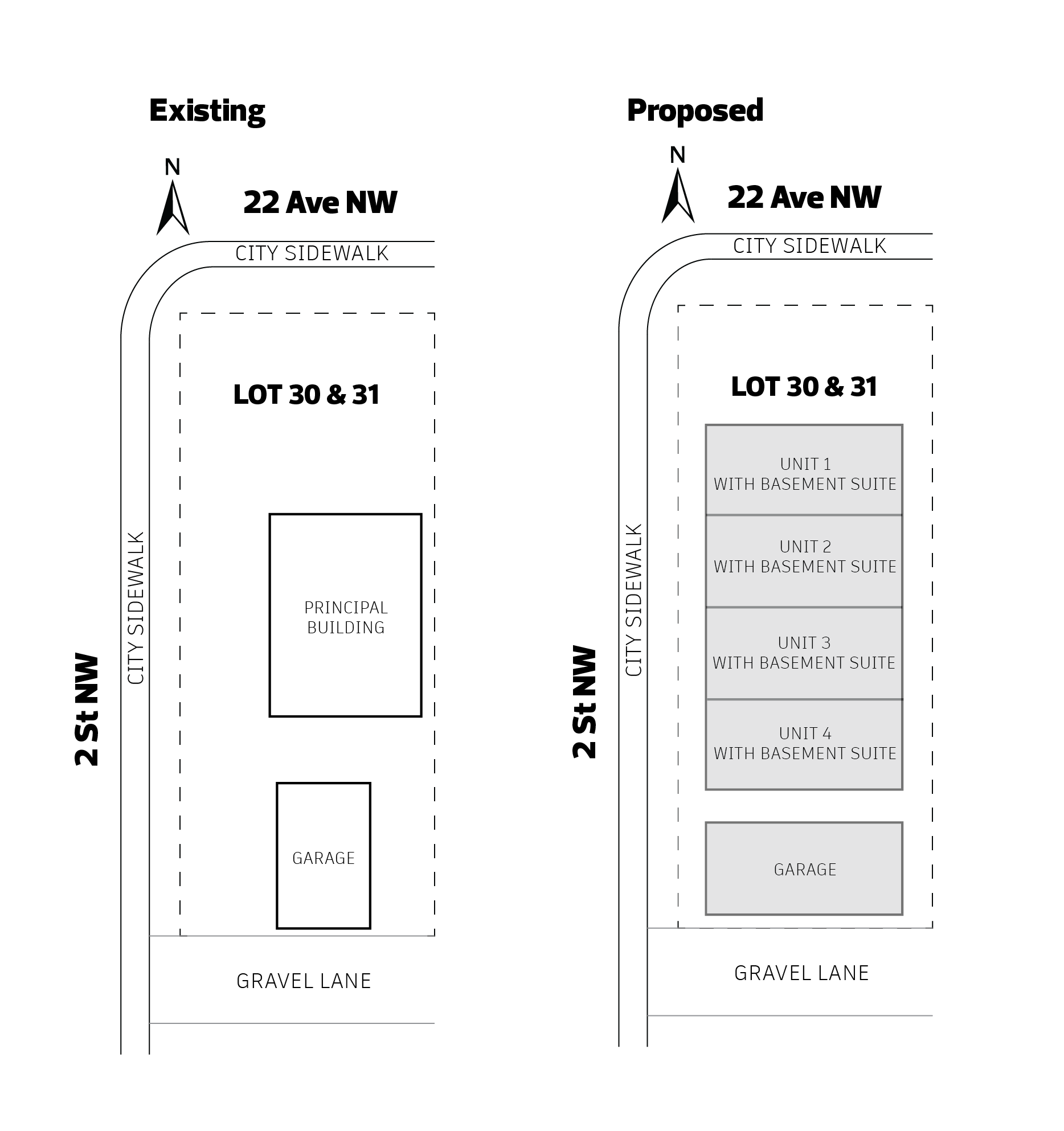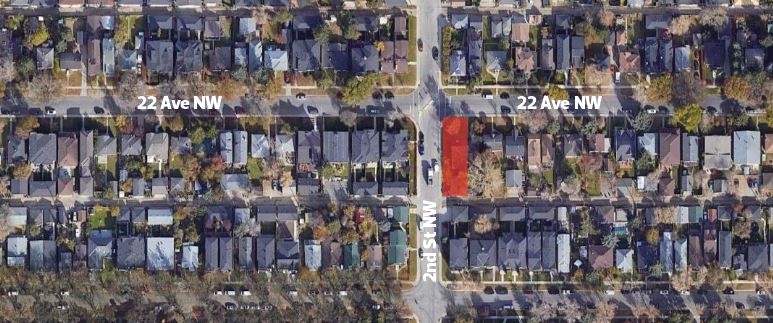 Engagement Timeline
This project is identified as a 1A = Direct Approach level of application for engagement purposes as defined in the Community Outreach Assessment Tool (City of Calgary). Accordingly, 2-3 engagement tactics are required. The applicant will utilize four engagement tactics as follows:
| | |
| --- | --- |
| Tactic | Application |
| Print Materials | A direct mailout will be prepared and mailed to residents in a 0.5-block radius of the project. |
| Website | Engage257.com will provide materials and updates on the applications as they progress. |
| Email Feedback | Email will be provided on print materials and website for feedback. |
| Advertisements | On-site signage will invite people to visit the website for further details. |
Policy Review
Applicable Policies: 
Calgary Transportation Plan
Municipal development Plan 
North Hill Communities Local Area Plan
The North Hill Communities Local Area Plan is a long-range, statutory area redevelopment plan that sets out the future vision, objectives and development policies for supporting growth and change in the communities of Capitol Hill, Crescent Heights, Highland Park, Mount Pleasant, Renfrew, Rosedale, Thorncliffe-Greenview, Tuxedo Park, Winston Heights and Greenview. Located just north of the Bow River and Downtown, these communities are collectively known as the North Hill Communities.
The Plan takes a multi-community approach the recognizes and builds upon the shared assets and features that connect these inner-city and established communities including infrastructure, recreational amenities, public parks and open spaces, Main Streets, corridors, transit station areas and Activity Centres.
This development is located within the Neighbourhood Local area of the Northill LAP: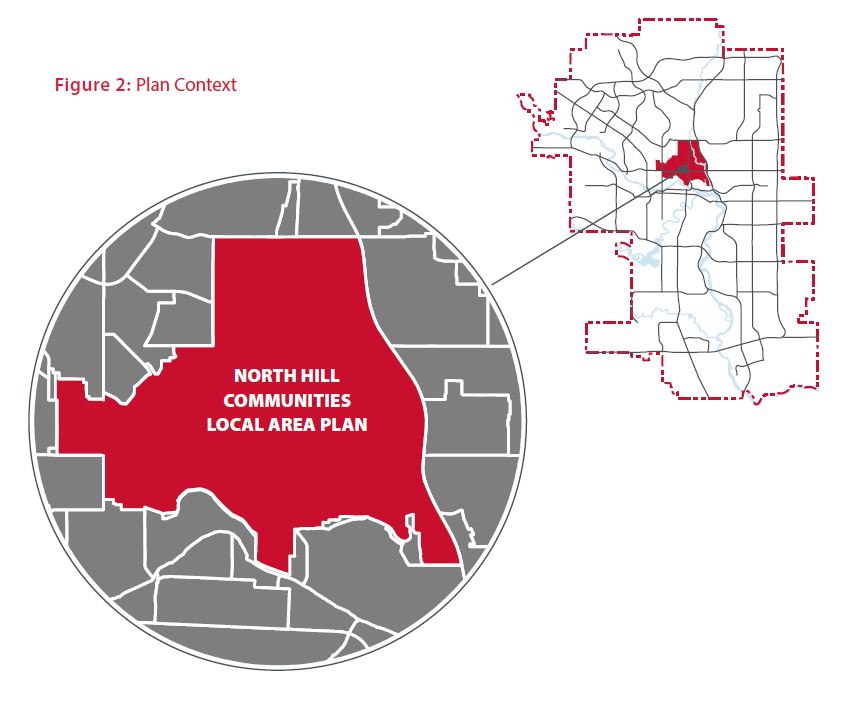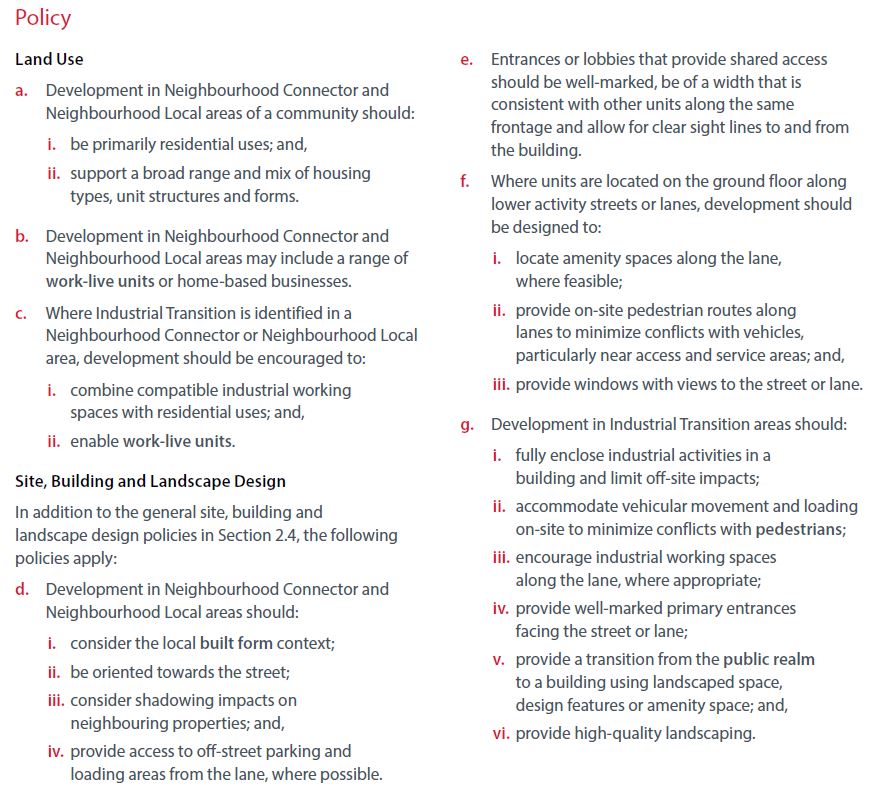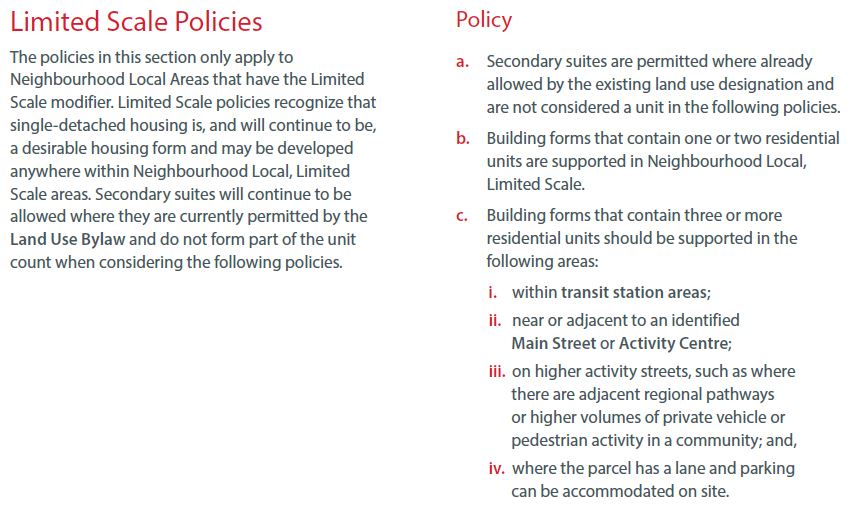 What We Heard
We will update major themes  that emerge during engagement and include how concerns will be addressed by the designer and developer.
We would like to hear from you! If you have concerns or feedback on this project, please use this form to submit your feedback. We will include all feedback content in our Outreach Report to the City of Calgary for this application.
Your Feedback
We remain open to feedback throughout the DP process and will provide your concerns and comments to the file manager, or you may contact them directly.
City of Calgary
(update)
File reference:
DP2021-7313
Planner
(403) ###
email